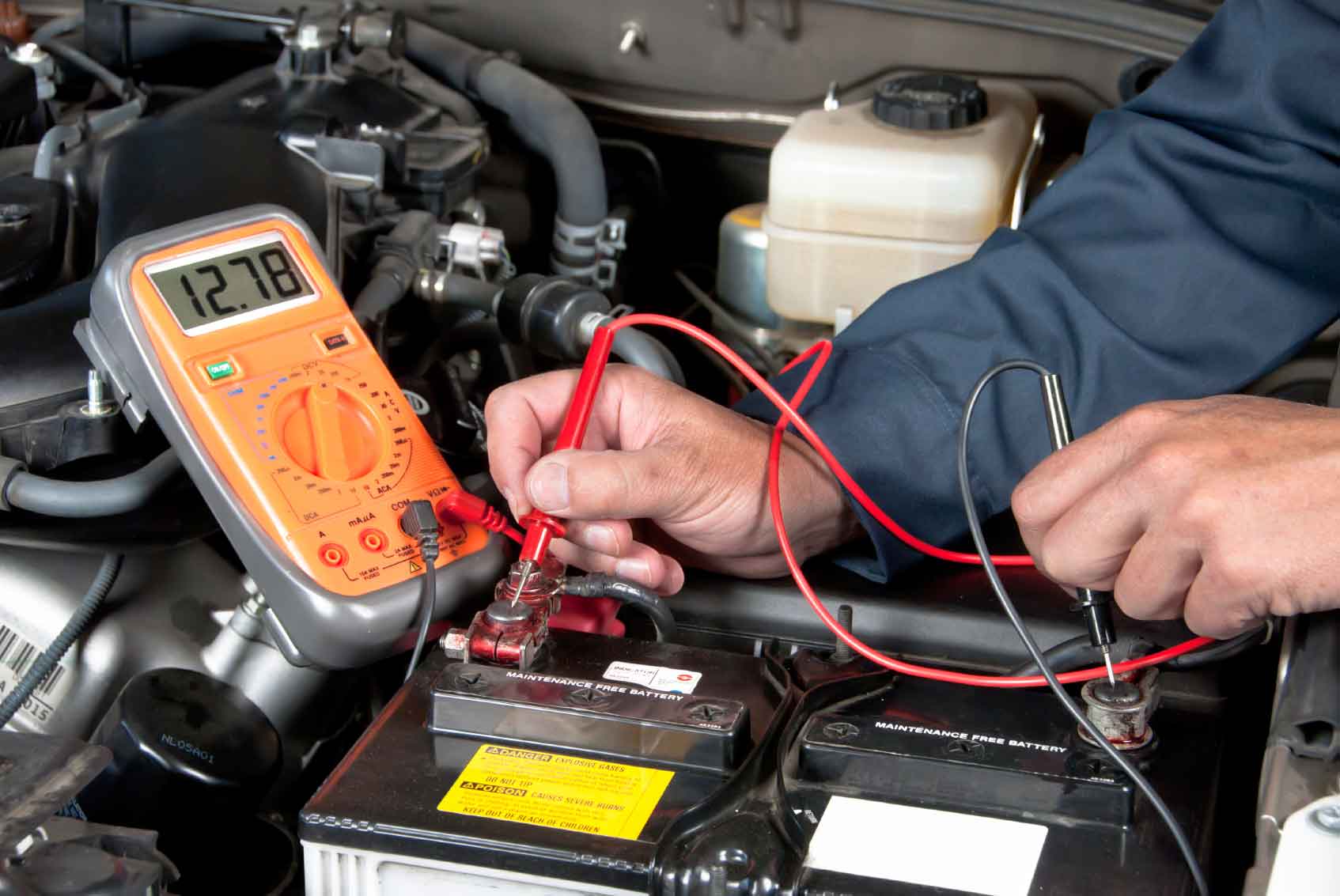 There's no better way to keep your Jeep® Wrangler or Chrysler Pacifica running right than with expert car service, maintenance and care, and there's no dealership more dedicated to protecting your vehicle than Scheidemantle Motors. We're here to help drivers in the New Castle, Sharon, and Grove City areas stay on the road as long as possible.
When it comes to Jeep service, a little bit of care goes a long way. Maintaining your vehicle properly can help to make it safer, reduce the risk of costly accidents, and improve your vehicle's efficiency on the road, which can save you time and money at the pump and reduce your impact on the environment. If you're interested in selling your car down the line, a history of good maintenance can help you to get its value, and when you take care of your car, it runs smoother and more comfortably on the road.
And there's one particularly important Jeep part you'll want to ensue you're taking care of: the battery. Batteries are particularly susceptible to changes in extreme temperatures. In weather below freezing, they can lose up to 50% of their capacity, and in very hot temperatures, they can melt and cause corrosion within the engine compartment. Additionally, if your battery isn't working properly, it can tax your starting system and cause expensive repairs down the line.
How Do I Know If My Car Battery Is Going Bad?
Get Your Battery Inspected If:
The starter is slow to respond
The battery is bulging
There is leaking or corrosion
It smells like rotten eggs
It is more than three years old
So how do you know if the battery in your Jeep Grand Cherokee needs to be replaced? There are a few signs you'll want to look out for. To start, if you notice that your vehicle is taking a longer time to turn over, that may be an indication that the battery is starting to lose capacity. If the battery is bulging, leaking, or corroding, it's important to bring it in for service right away. Also, if you smell the scent of rotten eggs, then you can no longer rely on your battery. Remember, batteries only last three to six years, so it's a good idea to bring yours in for an inspection every few years anyway.
Scheidemantle Motors is home to the Jeep dealers that will help you find the perfect vehicle and keep it running for years to come. Schedule an appointment online and bring yours down for service in Hermitage today.